Raising The Bar Fundraiser to Support #FeedThePeople on Monday December 27th at Steve's!
Steve has been watching Cocktail on repeat. He's muddling. He's shaking. He's ready to show off his new skills.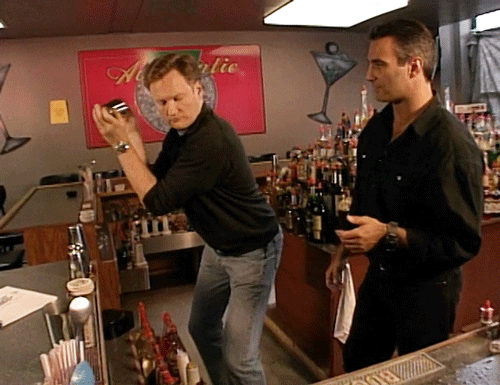 This Monday, we will host Raising the Bar - a fundraiser to support our Feed the People program. Stop in from 6 to 10 pm for a drink served up by Steve or Jen Kubiszewski, his sidekick for the evening. Jen is a GIN GENIUS and the President of the South City Gin Club. From 6 to 10, 100% of the tips Jen and Steve make while working the bar will be allocated to the Feed The People fund to ensure that Steve's can continue to give out free meals to first responders and those in need in 2022.
Since April of 2020, we have provided more than 5,000 meals to the homeless, those in need, and first responders in the community thanks to customer support. The program is funded with grants and with private meal purchases by Steve's Hot Dogs customers. Meals are given out on an as-needed basis and are often distributed in partnership with groups like The Salvation Army, St. Patrick's Center, the City of St. Louis, ,local food pantrys, schools and social programs. "This program was created when there was a need in our community after the first wave of COVID. We know there's still so much need in our community - and we want to be able to continue to say YES when we're asked to help," said Ewing. "Since our program is fully funded by donations, we will always say YES when there are donations to give. The coolest part about all of this is that when people donate, they're not only supporting people in need in their community - but they're also supporting our small business with their purchase. It's a total win/win - when both the community and small businesses like ours need it most."
Monday's Drink Menu lineup will be limited, and will include:
Beer and wine

Baby Yoda

Gettin' Hectic Margarita

License to Kill

Purple Rain

Bees Knees

Gin & Tonic

Liquor shots