Steve Ewing's STLOriginals Music Festival to Highlight Homegrown Bands, Raise Funds to Fight Hunger
Some of our customers that frequent Steve's Hot Dogs don't always make the connection that Hot Dog Steve is also accomplished Musician Steve Ewing. It's always fun to see their faces once they figure it out.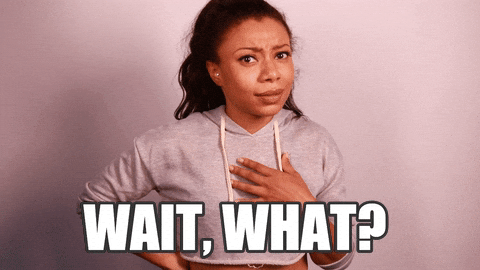 Our own Steve Ewing has seen the world touring as the frontman with bands like The Urge,Master Blaster and the Steve Ewing band. He has shared the bill with musical heavyweights such as 311, Korn, and Incubus, releasing 3 major records with Epic Records and Virgin records, charting in Billboard's top 100 and hitting alternative radio's Top 10. Ewing did all of this while calling St. Louis his home base. Now Steve is working on his next phase - nurturing new homegrown talent and finding new ways to give back to the community that has given him so much.
Steve Ewing's STLOriginals Festival will be held on October 2nd in Ritz Park on South Grand - the pocket park that attaches to the patio of his restaurant Steve's Hot Dogs.
"This will be the first year for the festival - and our goal is to really celebrate St. Louis's homegrown creators - while leaving a positive mark on the community at the end of the day," said Ewing. "We will have six highly talented local bands, including new emerging talent from our friends at School of Rock. We'll have live on-site art creation by local artist Mike Lorenz, and we'll feature locally-focused drinks and merchandise from 4 Hands Brewing and Benton Park Prints."
This year's musical lineup includes Orangetree, Bring Me the Fires, Boomtown United, Midwest Avengers, School of Rock, Mary Clare Dunphy and Katherine Teeter. Ewing shared that while he is still actively performing across the country, he's looking for ways to foster up-and-coming St. Louis talent as one way that he can leave a mark on the music scene in St. Louis. The one-day festival will also have a fundraising component to support Ewing's Feed the People program, a program that he started at his restaurant Steve's Hot Dogs in 2020 that has provided more than 6,000 meals for first responders and people in need in the St. Louis community. "We give away about $10,000 in meals every year through our Feed the People program. We started giving meals to people based on need on a one-on-one basis when the pandemic began and we realized very quickly that the need was greater than we could meet in that way. In 2021 we began strong partnerships with groups like Wesley House, Tent Mission, St. Patrick Center and the Waymaker's Chapel for the Exceptional. They helped us get the meals where they were most desperately needed - and this is something we hope to continue as we move into 2023." The program is funded by customers of Steve's Hot Dogs who purchase meals from the restaurant. The meals are then allocated in a fund and distributed through community partnerships. Our hope is to say "Yes" whenever we're asked to give. We are on pace to give away about 1,000 meals this year - including 150 to first responders by the end of October, but donations are running low, so the STLOriginals concert and its fundraising are coming at an ideal time. Those who attend the concert will be able to donate to Feed the People by buying a meal on the spot, signing up for recurring meal donations, by participating in a raffle for donated prizes, buying t-shirts or grabbing a meal at Steve's Hot Dogs - which will allocate 15% of all sales during the event to the help replenish the fund. The event is free to the public thanks to sponsorship from local partners including Sysco, 4 Hands Brewing, Country Financial, Toast, and more. There is built-in seating in Ritz Park, but guests are encouraged to bring lawn chairs in the event that none is open. Free parking is available behind Commerce Bank along Hartford at South Grand. More information is available at https://www.steveshotdogsstl.com/stloriginals. ### About Steve Ewing: St. Louis-based musician Steve Ewing is best known as the golden voice behind the seven piece powerhouse The Urge. Formed in high school back in late 80's, The Urge took their eclectic mix of punk, reggae, hip hop, and ska, and sent a sonic shockwave from the Midwest that can still be felt to this day. Since The Urge, Steve has been involved in a multitude of projects including production work for artists such as Lojic, Egress, and many others. However, the passion still lies in performing and he tears it up onstage every chance he gets. You can find him performing across the country with The Urge, the Steve Ewing Band, the Steve Ewing Duo, and Master Blaster. Visit https://steveewingmusic.net/ for more information.